The Challenge
BBC Worldwide is the commercial wing of the BBC responsible for selling its content to global audiences. Before 2015, BBC Worldwide had around 1,000 staff in an office in BBC Media Centre in White City, and a further 200 in Foley Street in the West End.
BBC Worldwide had decided to move to one new location in order to bring the business together, save on real estate costs, and implement a new way of working that would increase productivity. BBC Worldwide chose Stage 6 of Television Centre –as the rest of the BBC moved out of the site –to retain Worldwide's link to its BBC heritage. UnWork were engaged to measure the efficiency of how BBC Worldwide occupied their current space and identify the potential for adopting agile working.
Our Response
Using data analysis of workspace occupancy, the workstyles of teams and individual requirements, UnWork helped BBC Worldwide to create a workplace strategy for its new building around the principles of agile working. Throughout the 18-month design, build and fit-out project, BBC Worldwide used the opportunity to gradually introduce desk ratios and more collaborative settings into the existing office. UnWork ran regular analytical studies, allowing the project team to understand the impact of the changing workplace, and validate the workspace requirements for different teams.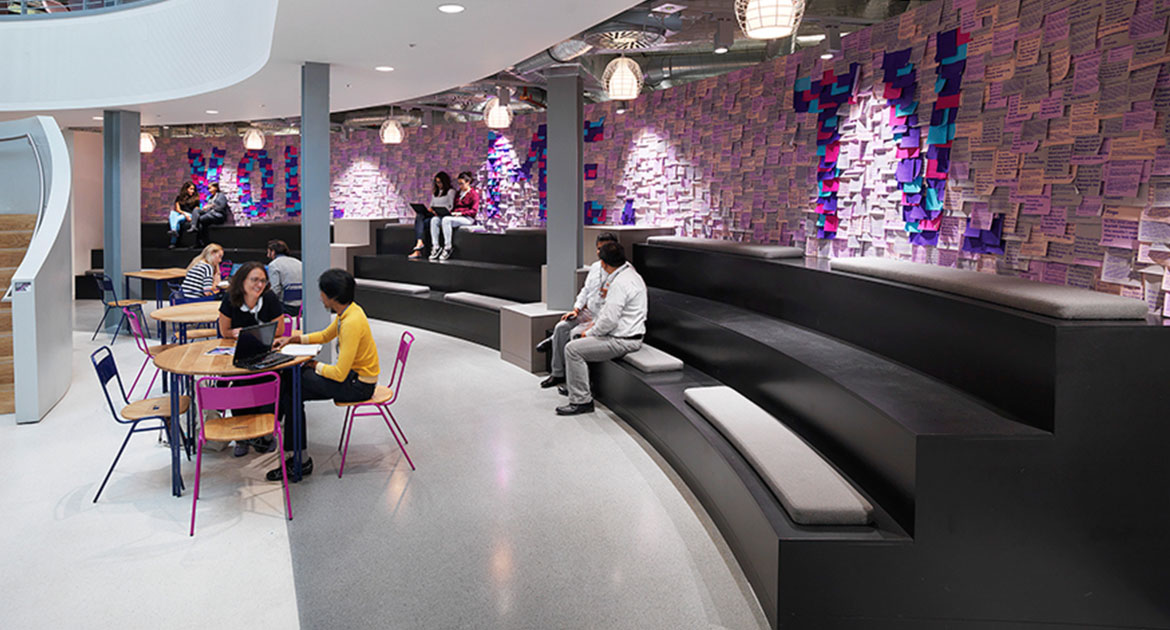 Impact
BBC Worldwide achieved a 30% reduction in real estate requirements through implementing agile working. On move-in to the new building, employees were used to working in an agile fashion, had already reduced their storage footprint and were using all of the technological tools which support agile working.
After the new workplace had bedded in, post-occupancy studies highlighted further changes in working behaviours, and additional capacity of the building. UnWork continues to be engaged on a regular basis to run these studies for BBC Worldwide.