/* php if ( have_posts() ) while ( have_posts() ) : the_post(); */ ?>
Research & Insight /* php the_title(); */ ?>
Our researchers are experienced in using the latest methods to identify key trends that will shape the future of work. Our research is based on information from various sources, including analyst briefings and lab visits, tours and digital safaris, peer-reviewed publications, industry thought leaders and interactive workshops with prominent organisations.  /*php the_content(); */?>
Our research helps our clients to answer the following questions:
What will the future of work and workplace look like? 
What are the key trends in our industry?
What are our competitors doing?
What can we learn from the success of others?
/* php endwhile; */ ?>
Our Process
Examine
We examine the latest new products and developments, focusing on both the drivers and enablers of change.
Interact
Using our business and industry contacts, we interact with leaders in their fields to gain key insights into future trends.
See
We visit key workplace and organise tours and digital safaris for our clients to see innovation. We produce case studies, idea books, trend reports and opportunities for innovation decks.
Analyse
We analyse markets to determine how, when, if and why new products, technologies or trends will be adopted. 
/* php if ( have_posts() ) while ( have_posts() ) : the_post(); */ ?>
Our researchers are experienced in using the latest methods to identify key trends that will shape the future of work. Our research is based on information from various sources, including analyst briefings and lab visits, tours and digital safaris, peer-reviewed publications, industry thought leaders and interactive workshops with prominent organisations. 
Our researchers are experienced in a range of different disciplines and are experts in uncovering the critical insights and new ideas that will shape the future. Our in-depth industry research provides knowledge and foresight into the ideas that are shaping the workplace. We take a critical and academic approach that allows us to differentiate between short-term fads and deep-rooted change. Alongside new ways of working, we research cutting edge technology such as AI and smart buildings, wellbeing and community, experience and brand as well as organisational design and culture. As a multi-disciplinary team we believe in cross-pollination, and so we also look at other sectors, transferring knowledge from education, retail, hospitality, residential, leisure and urban design to help our clients broaden their horizons and explore alternative approaches.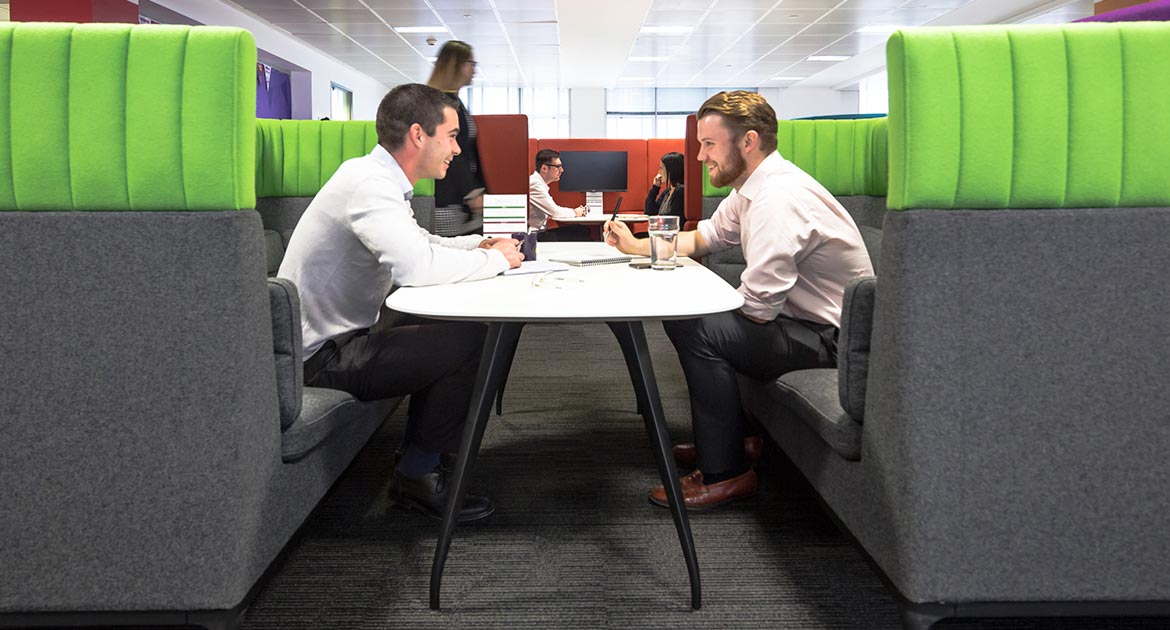 Outcomes
Knowledge creates a better project. Our exploration of the 'art of the possible', understanding of the successes and failures of others and experience of new ideas in concepts in action means that we can provide our clients with insights and ideas that are grounded in data. Our researchers work with clients to help them understand and identify the new ideas that are most relevant to them. This process can include presentations, hackathons and charrettes, white papers, reports and workshops.
/* php endwhile; */ ?>