The Challenge
M&S is a leading British multinational retailer established in 1884. From humble beginnings trading as a single market stall, M&S has become one of the most successful British retailers and was the first British retailer to make a pre-tax profit of over £1bn. While best known for its clothing ranges, M&S has more recently diversified into luxury food products, gradually reducing its clothing sales. M&S now operates in over 50 territories, employing almost 86,000 people worldwide. M&S has 798 stores throughout the UK and is headquartered in London.
M&S originally occupied 4 buildings in London with a total area of 56,335m2. As the leases were up for renewal, M&S approached UnWork with the aim of consolidating London office space to reduce operational expenditure, while taking advantage of the opportunity to re-stack any buildings they were keeping to introduce activity-based working (ABW) and improve the meeting spaces. Due to having a great deal of physical materials to work with, M&S also wanted to improve product storage and design facilities to better reflect their activities. This would also allow M&S to maximise their utilisation of space capacity, fitting more people into fewer buildings.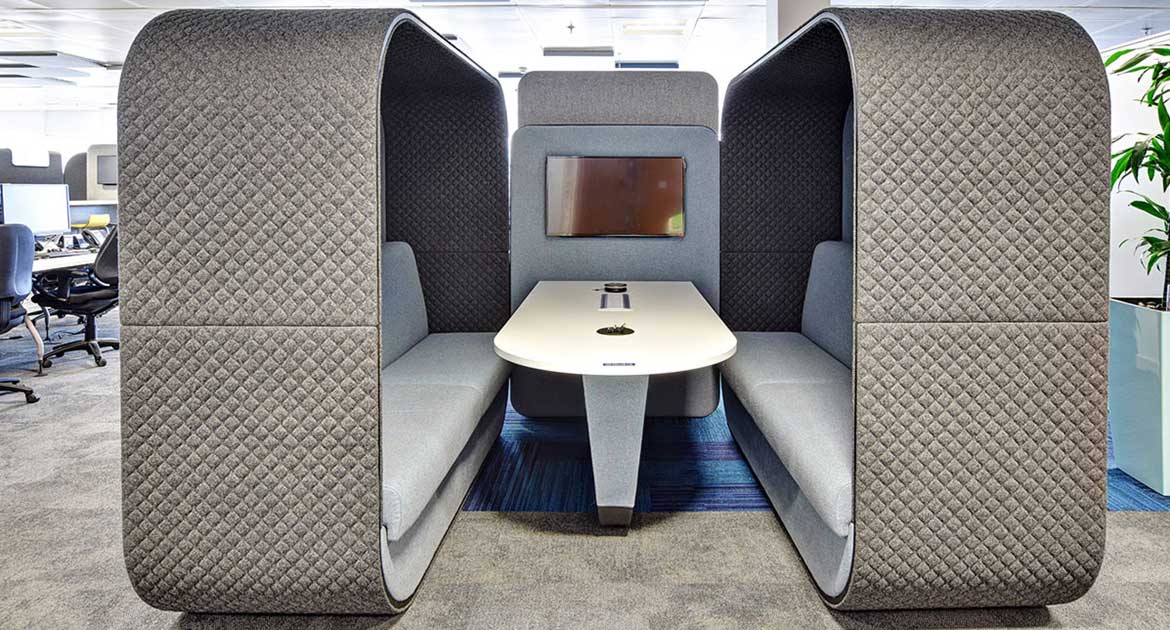 Our Response
This was a huge project covering thousands of staff and worth millions of pounds in savings. A large scale study was therefore undertaken to determine what changes needed to be made in order to deliver all of the outcomes required, while also reducing the amount of space needed by M&S. An occupancy study showed that even at peak times, there were 1800 free desks, and typically only 35% of desks across all buildings had someone sitting at them. UnWork also conducted wide-ranging interviews that elucidated how employees viewed their workspace and how it would best support their work. A workplace survey was also conducted to collect quantitative and qualitative information on employee's working patterns and office activities.
The consensus amongst staff was that the office space was underutilised, working from outside the office was difficult, as they did not have the right tools for their work and they used too much space for storage. UnWork also found that the space was considered uninspiring, siloed and boring. Using the data collected, UnWork calculated agility indices for all teams at M&S, which were used to show how much time they spent in the office and on different activities. These enabled us to build a picture of how much space they would need and whether ABW would be suitable for them.
UnWork recommended that they switch certain teams to ABW, while redesigning the workplace to better reflect the tasks undertaken by staff. This was because while there were some teams that were highly mobile and did not have any reason to have assigned desks, there were other teams that were less mobile, for example due to requiring access to sample materials. UnWork calculated that through using our modelled agility ratios (of desks, meeting areas etc. to people) that M&S could entirely vacate one of their buildings and consolidate their workforce, while still accommodating their various storage needs and the requirements for future staff growth.