The Challenge
When UnWork were engaged, Microsoft occupied around 230,000ft2 across five separate buildings in London, in part due to a number of acquisitions which had been made over the last few years. As part of their London Long Range Plan (LLRP), Microsoft were looking to consolidate these offices into one central London office, along with most of the 1500 roles that were based there. Microsoft therefore turned to UnWork to help make the case for change to Microsoft employees. This included preparing them for new ways of working, minimising confusion during the workplace design and fit-out stages, helping employees recognise and adapt to the benefits of the change, and maximising acceptance of the new workplace.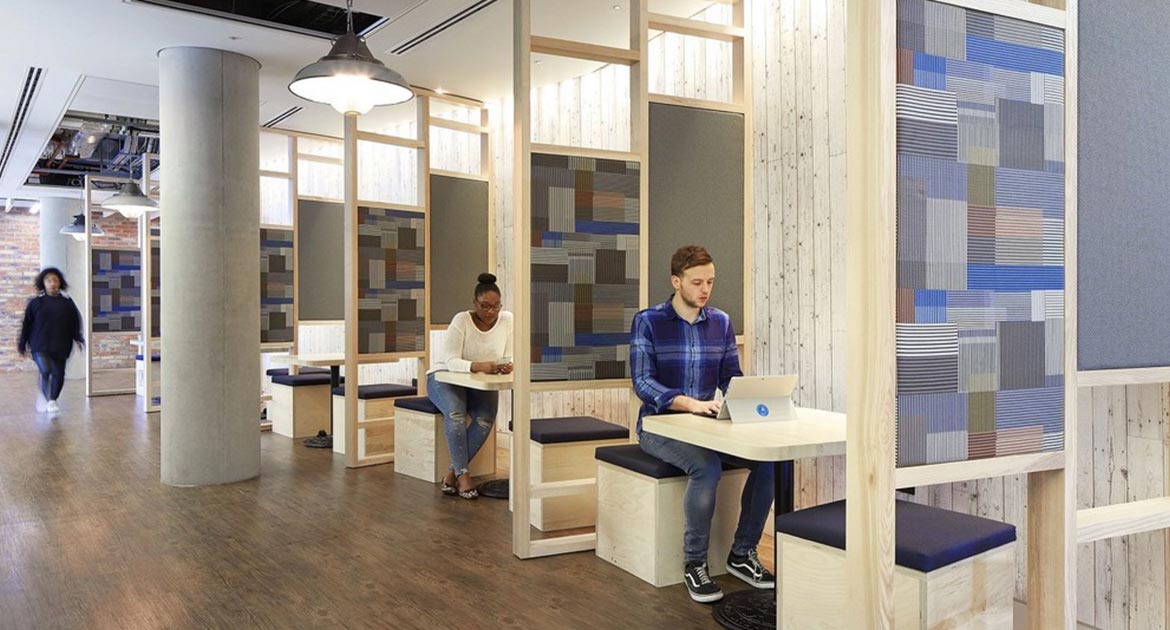 Our Response
UnWork firstly set out to understand the changes that Microsoft were looking to make. Although superficially this was a re-location, Microsoft were keen to emphasise that the greater goals of the project included aims such as supporting a hacker mindset, providing more choice for employees and becoming a challenger organisation to disrupt traditional business models. UnWork therefore conducted a range of meetings and interviews with key business stakeholders to define precisely what they wanted to get out of the project. Another key activity was ensuring that every department and employee involved in the process knew their exact role and responsibilities, an activity which UnWork took the lead in coordinating.
UnWork then devised a programme of engagement with Microsoft employees focused on encouraging employees to become part of the process rather than passive participants. Crucially, employees were meant to be creating the change, rather than having change done to them by a distant management. UnWork therefore engaged with employees through town hall meetings, workshops and drop-in sessions to ensure that all views were heard and questions could be asked.
The next stage in the process was to inform staff of how the changes would affect them, what benefits they could expect and give them all of the information that they needed to move on time. This included a range of methods such as newsletters, FAQs, a web portal and communication through Microsoft's internal Yammer platform.
The final pre-move stage was intended to excite and inspire employees about the move. Showcases and orientation tours were used to give employees a taste of what they could expect. These covered both the local area and the new location. Concurrently, all of the logistical information on the move was distributed: how to correctly label boxes, move dates, dispose of unnecessary items etc.
Impact
As the change programme developed, various obstacles emerged which were swiftly dealt with by the project team. The key to this success was the anticipation of issues before they arose, a critical part of UnWork's change planning. On the move date everything went to plan, and the UnWork Change Team were onsite to help guide employees to their new workstations. The move was a huge success and feedback from the new workplace was positive, showing that the change had been directed effectively.