Unwork and JLL are delighted to announce the publication of Workspace, Reworked, a new research report on the future of technology and real estate. The report highlights how technology is redefining how and where we work, and outlines the major technological shifts that will disrupt workplace and real estate between now and 2030. These are some of the elements that will drive this digital revolution in the next 15 years and beyond:
Re-organisation: Automation and the availability of workers "on-demand" will allow organisations to scale their resources and headcounts more dynamically, while retaining a core of employees focused more narrowly on value creation.
Workplace as a service: Artificial Intelligence will see human-machine collaboration become a part of everyday working life for many people, while technologies like Virtual and Augmented Reality will enable more meaningful and immersive collaborative workingacross distant locations.
Smart real estate: Thinking buildings powered by tens of thousands of smart, Internet of Things (IoT) sensors will make people more productive and create new experiences for building users.
Connectivity will become a key driver of location choices for businesses: Connectivity is fast becoming the fourth utility – as vital to office buildings as water, electricity and gas. In the near future, locating in sites with cutting edge network technologies will be critical to competitive advantage.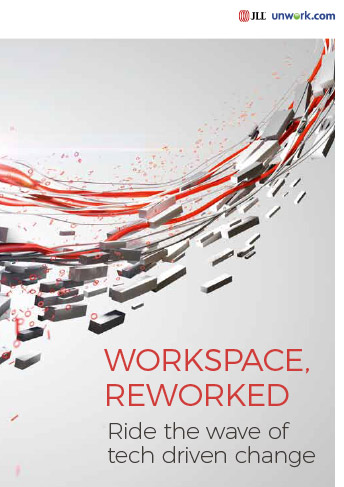 To find out more about how technology will reshape your business, please contact info@unwork.com
Subscribe to our latest thinking
Your subscription was successful
Your details have been updated
An error occured
No changes have been made